Thayarat Sopolpong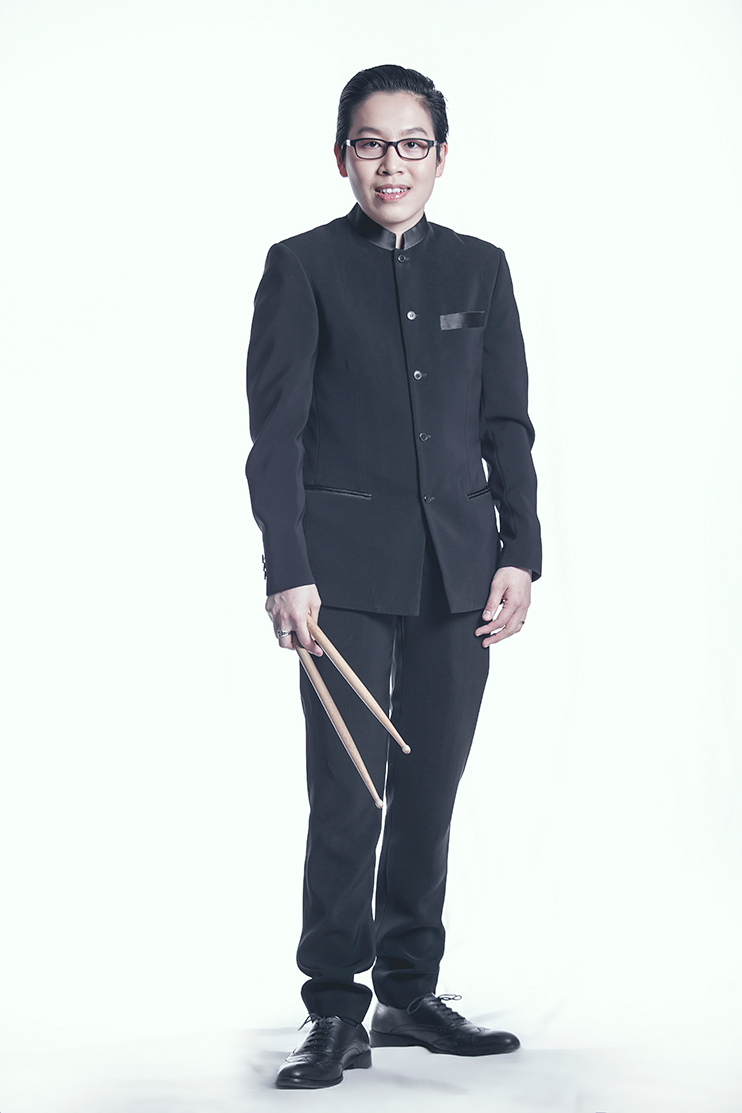 Born in: Bangkok, Thailand
Member Since: 2005
Thayarat Sopolpong started her percussion education in 1997 at Satri Wat Rakhang High School in Bangkok where she joined the marching band as mallet percussion member. From 2004-2008, she continued her education at the Mahidol University College of Music as a Bachelors student in Percussion Performance, studying with Mrs. Kae Reed, Mr. Shane Constant, and Ms. Wannapha Yannavut and went on to complete her Master's degree under the tutelage of Ms. Wannapha Yannavut.
While working on her Bachelor's degree she had many opportunities to perform as a concert percussionist. She was principal percussionist of the Mahidol University Band (2004-2005), percussionist in the Mahidol Wind Symphony Band (2005-2008), Mahidol Wind Camerata Band (2005-2006), Mahidol University Symphonic Band (2004), and percussionist in the Southeast Asian Youth Orchestra and Wind Ensemble (SAYOWE) from 2005-2006. She also played as a member of the Integrated Percussion Ensemble and the Thailand Philharmonic Orchestra (2005).
As an undergraduate student she won several awards. She earned the Solo Performance Jury Award four times and was invited to solo on the Mahidol Best Student Showcase Concert. She also received a performance scholarship for free tuition (2006-2007). In the same year she won the Percussive Arts Society (PAS) International Scholarship Grant to go to the Percussive Arts Society International Conference (PASIC) convention in Austin Texas, USA. She was also selected the "Thai Talent" Scholarship from Thai Beverage Company.
As a Master's degree student, she was awarded Best Percussion Jury Performance during her first year. Later, she won First Prize in the Thailand Marimba Competition at the Thailand Brass and Percussion Conference 2009 and was one of ten finalists at the 10th OSAKA International Music Competition in Osaka, Japan. She was also invited to play as a marimba soloist with the Southwest Asian Youth Wind Ensemble (2010) and Integrated Percussion Ensemble. Beside, as a guest percussionist She had a chance to play with many world-class musicians in World Saxophone Congress XV 2009 and Thailand Brass and Percussion Conference 2009, Bangkok, Thailand. Finally she was appointed Graduate Teaching Assistant of Percussion in Ms. Wannapha Yannuvut's studio.
As an educator, Thayarat has been invited as a guest lecture by the Mahidol University College of Music. She was a percussion and drum teacher at Harrow International School, the Deuschsprachige Schule Bangkok (DsSB), and St.Andrews International School in Bangkok. She has got "the Trinity Awards Thailand" for the professionalism and skills of teaching drum, in 2013-2015.
Currently, Thayarat is a Principal Percussion of the Thailand Philharmonic Orchestra, a part-time faculty member at the Mahidol University College of Music. In addition she teaches percussion and drums at the Shrewsbury International School, and the Bangkok Patana International School in Bangkok, Thailand.