Suttipong Mainaikij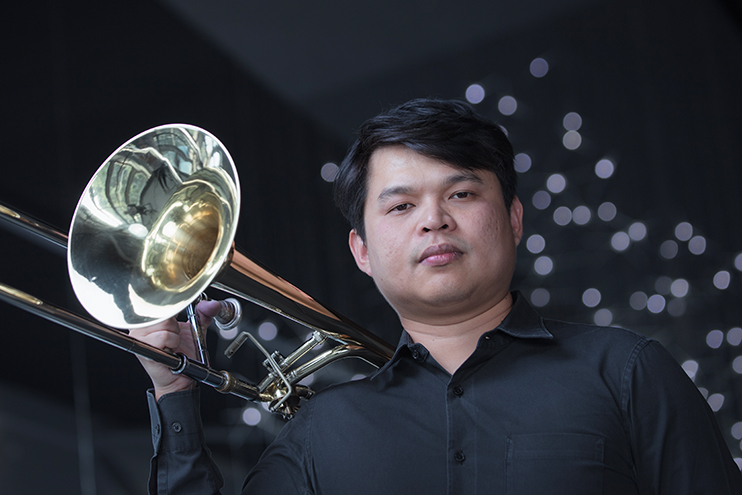 Born in: –
Member Since: –
Suttipong Mainaikij was born in Bangkok, Thailand. At the age of 16, he started to play Trombone at Watnuannorradit School with Surajit Tuntiwitayakorn. He was hold both Bachelor and Master degree in Music Performance, majoring in Trombone at College of Music, Mahidol University. He received trombone lessons from Sukanit Sasomsin, Arunkorn Chaisubunkanok and Philip Brink.
Throughout his studies in Mahidol University, Suttipong was a member of Mahidol Symphonic Band, Mahidol Wind Symphony, Mahidol Symphony Orchestra, Mahidol Jazz Orchestra and Mahidol University Pop Orchestra. He also participated in South East Asian Youth Orchestra (SAYOWE) and International Youth Wind Orchestra (IYWO). He won the 3rd prize from Thailand International Trombone Competition. He is a member of I-Brass Quintet and also got the second prize in Osaka International Music Competition in 2013.
Suttipong got master class from famous trombonist, such as, Ronald Barron, Branimir Slokar, Paul Pollard Jarod Vermette Jorgen van Rijen, Peter Koner, Zachary Bond and Sam Armstrong. Currently, he is a member of the Thailand Philharmonic Orchestra (TPO) as a co-principle trombone.