Sreewan Wathawathana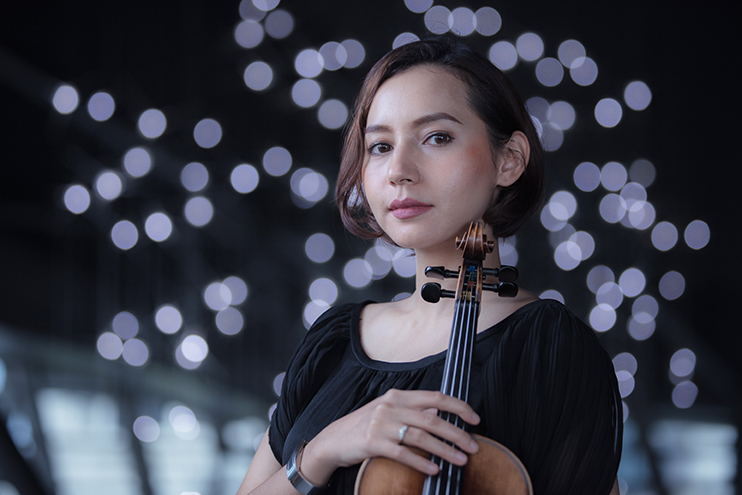 Born in: –
Member Since: –
Sreewan Wathawathana was born in 1986. She began her music studying by taking a piano lesson at the age of 7 and Violin at the age of 10.
In present day she is a music instructor in western music department at College of Music BSRU (Bansomdejchaopraya Rajabhat University) and studying Ph,D in Ethnomusicology at BTU (Bangkokthonburi University)
She graduated with a Master's Degree in Arts (Music) from Mahidol University and a Bachelor's Degree in Music from Mahidol University with first class honors in 2009.
She received 5 The Gold Medal Prizes (Outstanding music performer), Settrade Thai Youth Musician Competition in 1999, 2003, 2005, 2006 and 2007.
In 2005, She won 1st Prize International Youth Chamber Music Competition (IYCC) in Interlaken, Switzerland as a Concertmaster of Dr.Sax Chamber Orchestra.
In 2008 she won 2nd Prize of the Second National Beethoven Competition for Young String Players 2008 (in the age group of 18 to 24 years old).
Sreewan received many opportunities to attend master classes and perform with well-known musicians, including Midori Goto, Mischa Maisky , Lucia Aliberti, Andrea Bocelli and Vanessa Mae. Now, she is studying violin lesson with Ajarn. Inga Causa.
Sreewan participated with many orchestras including
-Thailand Philharmonic Orchestra as an assistant concertmaster in 2005-2014.
-South East Asian Youth Orchestra and Wind Ensemble (SAYOWE) in 2003-2005.
-Thuringen Philharmonic Gotha-Suhl from Germany in 2000 as a violin soloist.
– World Peace Philharmonic Orchestra.
-The National Norwegian Youth Orchestra in 2002.
She also has further studied Violin and had performed music in many countries such as Germany, Austria, Hungary, Switzerland, New Zealand, Norway, Canada, China , Japan and Laos  .