Pattama Sudjai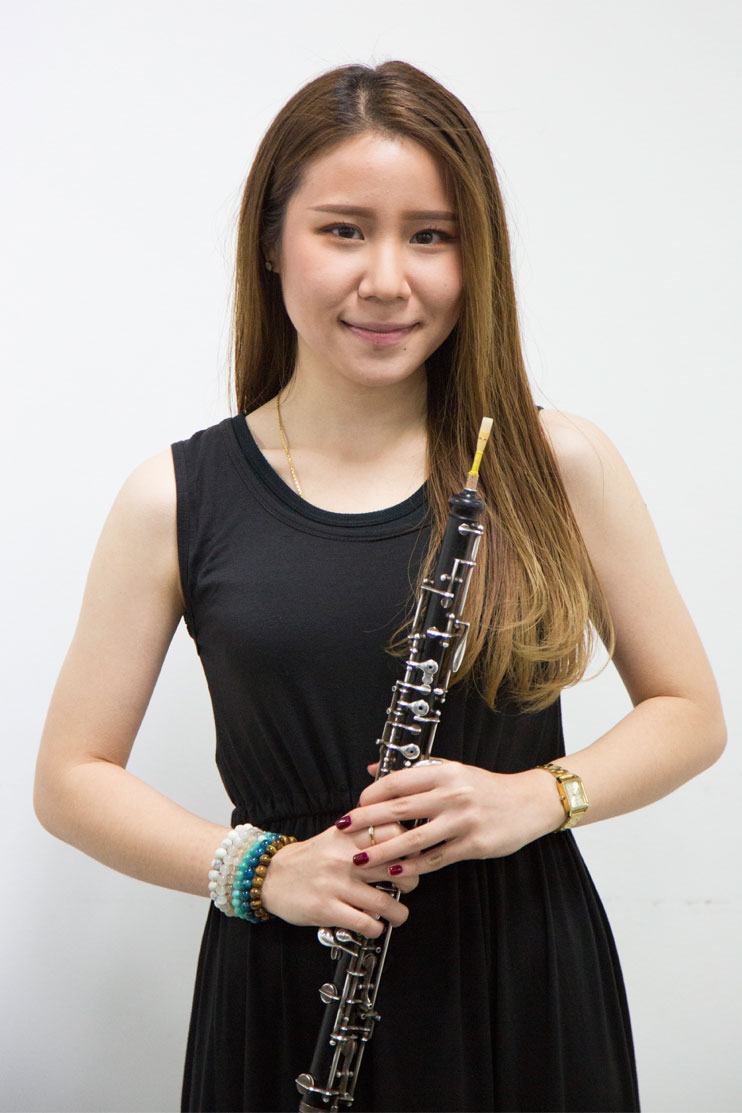 Born in: –
Member Since: –
Pattama Sudjai started her oboe lesson when she was admitted to College of
Music, Mahidol University in 2009. She took her first music lesson in flute when she was a student at Sacred Heart College, it was truly challenging playing this new music instrument at an advance level. She devoted to her lessons with the constant encouragement and excellent support from her Japanese and American teachers; Mr. Shigeki Sasaki and Dr. Amy Galbraith Ogburn.
At a later stage she graduated with a bachelor degree majoring in oboe
performance from College of Music, Mahidol University under the tutelage of Dr. Amy Galbraith Ogburn. In May 2013, she was accepted to Faculty of Music, Silpakorn University. She completed her master degree majoring in oboe performance under the tutelage of Thai teacher, Mr. Damrih Banawitayakit. Furthermore, she successfully mastered the instrument and became of one of the oboists in Thailand.
After the completion of her master degree studies and years of experiences in
playing music, she formed the double reed trio band under the name of "DAPS trio". She has had several concert performances in various places in Bangkok.
About her international, public participations and educational tributes;
In September 2015, she had been presenting at the Princess Galyani Vadhana's International Symposium "Classical Music of Asian on the World Stage 2015" in the topic "Graduate Oboe Recital" at Bangkok, Thailand. In the same month, she has performed an oboe in the concert theme "10th Anniversary Khun Pra Chuay Sam Dang Sod" at Siam Pic Ganesha, Bangkok.
In July 2016, she was invited by the KLPAC Orchestra as an English horn
player playing music "Very Shakespeare" at Kuala Lumpur Performing Arts Centre, Malaysia.
In October 2016, she participated in playing oboe at Sanamluang for singing in great honor of Royal tribute to late HM King Bhumibol Adulyadej by Siam
Philharmonic Orchestra, Bangkok.
In 2014 – 2016, she participated in Silpakorn Summer Music School (SSMS)
as an oboe and English horn player under the baton fabulous Japanese conductor, Mr. Hikotaro Yazaki.
In May – June 2017, she was a temporary instructor assistant for coaching the
large ensemble and lecturer of music literature to inculcate the students' interests and passion of music. To give talks to encourage in learning and appreciate different genres of music and inherent ability to excite and enthrall students for music at Music Education Program, Faculty of Education, UdonThani Rajabhat University.
In 2013 – 2017, she was a member of Feroci Philharmonic Winds, Silpakorn
University.
Currently, she is a member of Thailand Philharmonic Orchestra as a second
oboe player and a music teacher at Royal Thai Army Music School.