Paraschos Paraschoudis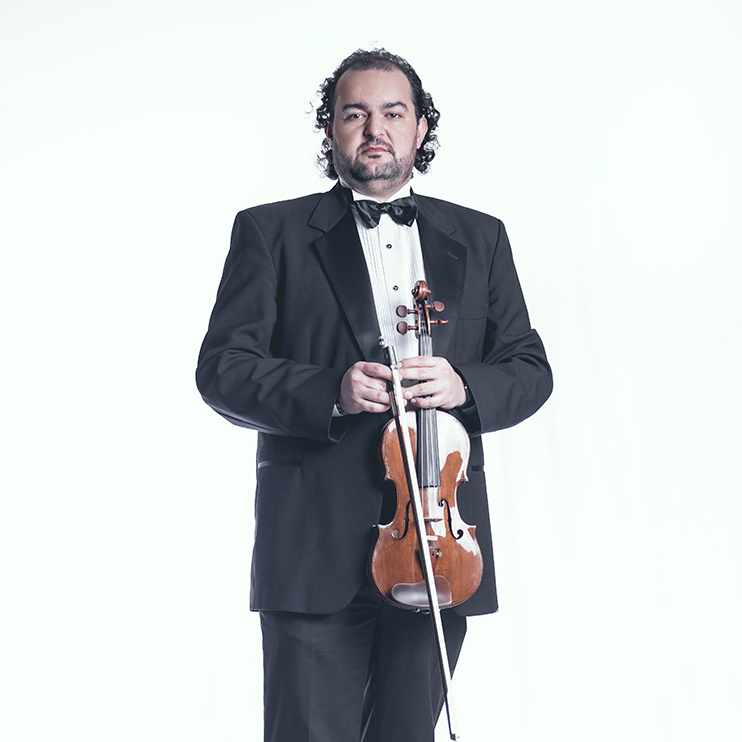 Born in: –
Member Since: –
Greek violinist Paris Paraschoudis currently serves as Chair of the Chamber Music Academy (CMA) on the faculty of the College of Music at Mahidol University.  A native of Thessaloniki, Greece, Mr. Paraschoudis was awarded a Bachelor of Music degree in violin performance and a Bachelor of Music degree in instrumental pedagogy from the Hochschule für Musik Nürnberg-Augsburg in Nürnberg; a Master of Music degree in violin performance from Bowling Green State University, Ohio; and is currently a Doctoral candidate in violin performance with a minor area in music composition at Louisiana State University (LSU).
An active performer, Mr. Paraschoudis has traveled extensively throughout Europe (Germany, Austria, Italy, Greece, Belgium, Scotland and Luxemburg), United States (Ohio, Michigan, Louisiana, Alabama and Mississippi) and Asia (Thailand, Korea, Laos, Cambodia, Vietnam, and Indonesia), as chamber musician, orchestra musician, and soloist. As soloist he has appeared with the Tuttlingen Chamber Orchestra, and the Louisiana Sinfonietta in several occasions. As orchestra musician he has played regularly with the following orchestras: Tübingen Chamber Orchestra, Louisiana Sinfonietta (associate concertmaster), Louisiana Philharmonic, LSU Symphony Orchestra & Philharmonia (concertmaster for several concerts), Baton Rouge Symphony Orchestra, Bowling Green Philharmonia, and others. He has also worked with such fine conductors as Zubin Mehta, Gudni Emilsson, Gustav Meier, Leonard Slatkin, Murry Sidlin, Carlos Riazuelo, Timothy Muffit, Carlos Miguel Prieto, and Emily Freeman-Brown to name a few.
His primary teachers include Valerie Rubin, Vasile Beluska, Csaba Erdélyi, Espen Lilleslåtten and Dr. Dinos Constantinides. Mr. Paraschoudis has also participated in many master classes with several distinguished artists such as Leonidas Kavakos, Ara Malikian, the Pacifica Quartet, Walter Verdehr, Herbert Greenberg, Davis Brooks, Stelios Kafandaris, Angel Stankov, Yossif Radionov, Martin Kos, and Marianne Petersen among others.
A versatile musician, Mr. Paraschoudis also enjoys playing the Oud as he is an advocate of Greek traditional and Middle Eastern music. He is a founding member of the Greek-Turkish oriental ensemble "Trio Bros" (1999-2005) as well as member of the contemporary music ensemble "Drama Ensemble" (2000-2005). In 2002 the ensemble was invited by the ethnomusicology department of the University of Edinburgh, Scotland to perform a concert of Greek-Turkish music. Other engagements include a live television performance for the Kurdish TV channel in Brussels and numerous concerts throughout Germany and Greece.
As a composer Mr. Paraschoudis has had some of his works performed in the United States and Greece. Among his most successful compositions are the "Middle Eastern Presto" for two violins, and the "Homage to Louisiana Sinfonietta" which was premiered by the Louisiana Sinfonietta in March 2011.