Padol Sopacharoen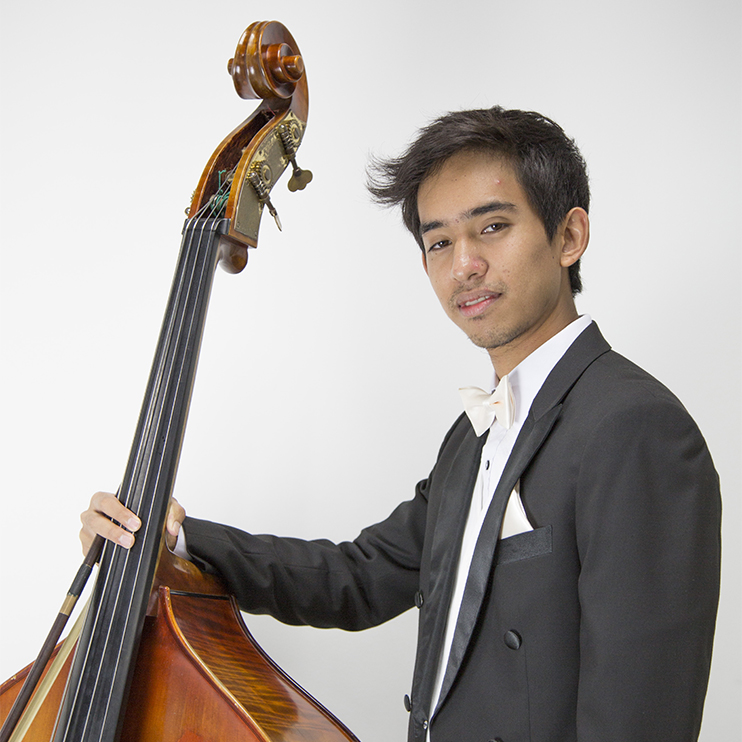 Born in: –
Member Since: –
As a child Padol Sopacharoen was actually interested in playing only Pop rock music. His initial learned the classical guitar before transitioning to electric bass and finally to double bass aged sixteen. He quickly fell in love with the big instrument's dark, Mello sound that was as close to the human voice. In 2011he began his studies with Pongsathorn Surapab at Faculty of Music Silpakorn University in Bangkok, Where he completed bachelor's (BMus) degree in 2015.
Padol Sopacharoen gained orchestral experience playing with the Siam infonietta, Siam Philharmonic Orchestra, and the Bangkok Symphony
Orchestra. In 2013to2014 he got first permanent position as principal double bass with the princess galyani vadhana youth orchestra. From there he moved to the Thailand Philharmonic Orchestra in november 2015. In his spare time he enjoys jazz music and is an active sportsman. In addition to Swimming, he loves traveling and jogging and is a fan of basketball and football.