Kueakool Jaisom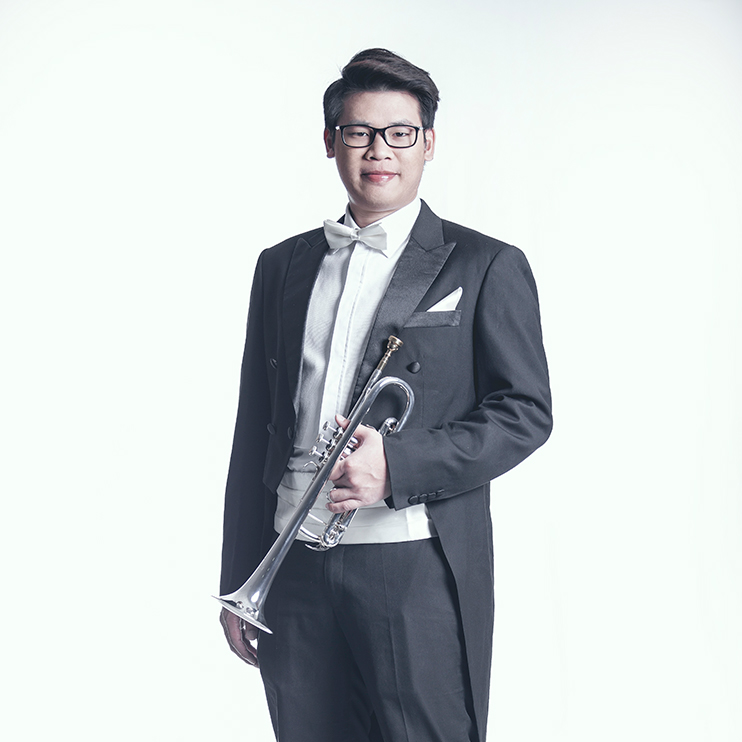 Born in: Chiang Rai, Thailand
Member Since: 2012
Kueakool Jaisom was born in Chiang Rai, Thailand on April 16, 1990. He was first exposed to music by playing Bass drum at the age of 13 and he start to play trumpet in next year. He was entering the Pre-College Program at the College of Music, Mahidol University. Throughout his studies in the Pre-College program, Kueakool studied trumpet with Sompop Puengpreeda and Joseph Bowman. He holds the Bachelor's Degree and Master Degree in Music Performance from the College of Music, Mahidol University.
Kueakool also has join in the ensemble such as iBrass, MU-TE and Tromba Ranger (1st place Thailand International Wind Ensemble Competition 2013). Kueakool was participated the Southeast Asian Youth Orchestra and Wind Ensemble (SAYOWE) in 2007.
Currently, he is teaching at College Dramatic Arts. He is also currently 4th trumpet in Thailand Philharmonic Orchestra since 2012.