Khajeepaan Jangjamras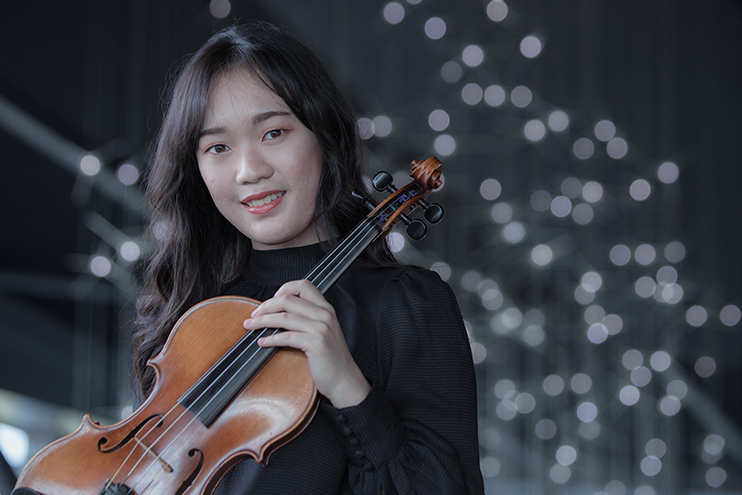 Born in: Bangkok
Member Since: 2013
Khajeepaan Jangjamras was born on February 9th, 1995, in Bangkok, Thailand. She took her first piano lesson at the age of six. When she was nine years old, she started to play violin under the supervision of Mr. Piyaprut Jithanon at Sarasas Witaed Bangbuathong school and continued to study with Mr. Chusak Thongsima at Aum-Aree music school.
With her great passion in music, she continued to pursue this path by studying in pre-college program at the College of Music, Mahidol University. There she has received professional instructions from Ms. Mariam Hembrook, Ms. Ashley Holmberg and Mr. Juris Madrevich. She is currently on her way to earn bachelor degree of music, specifically in classical music performance, from the College of Music,  Mahidol University.
During her time at the College of Music, she have gained experience of performance with several significant orchestra including Dr. Sax Chamber Orchestra, Salaya Chamber Orchestra, Mahidol Concert Orchestra (concert master) and Mahidol Symphony Orchestra.
She has joined the Thailand Philharmonic Orchestra since 2013.