Hiroshi Matsushima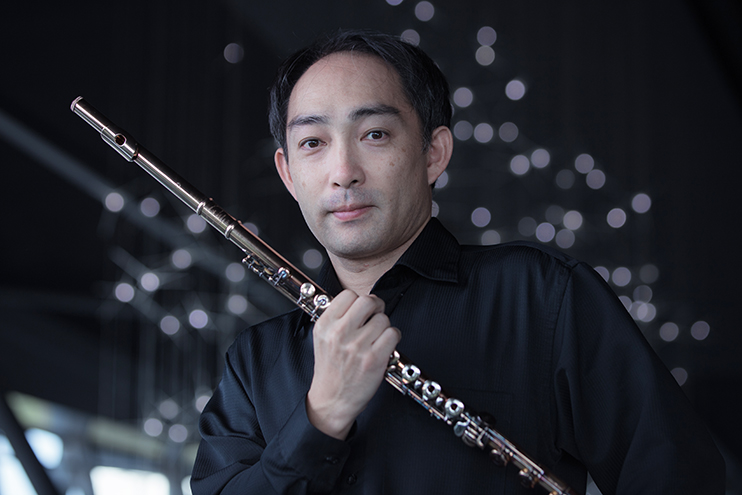 Born in: Shizuoka, Japan
Member Since: October 2010
Hiroshi Matsushima became the Thailand Philharmonic Orchestra's principal flutist in 2010. Began playing flute at the age of fifteen, he took first flute lesson following year with Kan-ichi Tanaka, and studied with Etsuro Sano at Musashino Academia Musicae in Tokyo. Matsushima pursued further study at Salzburg Mozarteum University with Irena Grafenauer and University of Music Karlsruhe with Renate Greiss-Armin and Mathias Allin.
He joined the Asian Youth Orchestra in 1994 and 95, and with that as a start, he gathered experience in the flute sections of Hof Symphony, Munich Symphony, Munich Chamber Orchestra and Philharmonia of the Nations. He has also performed in many concerts and major music festivals, both orchestral and chamber, throughout Europe, such as Reichenau/Bodensee, Rheingau, MDR-Musiksommer and Schleswig-Holstein.
A faculty member of Mahidol University College of Music since 2002, Hiroshi has been devoting himself to popularize the flute and raise the standard of flutists in Thailand. He has served as an artist/faculty of youth orchestras and wind ensembles, and remains in frequent demand across the nation a clinician, and adjudicator.
In addition to his position with the Orchestra, Matsushima enjoys an active performance schedule that includes solo performances in Japan, Asia and Europe, as well as chamber performances. With his unique Flute Ensemble Siang-Nanachart and his guitarist colleague Paul Cesarczyk, he often tours for concerts, workshops, lectures, and outreach activities that can interchange with people in diverse regional communities. Hiroshi was invited to perform in the Lanna-Japan Culture Festival, Thailand Festival of International Cultures, Mekon-Japan Exchange Year, auditorium opening concert at Goethe Institute Thailand, and Singapore Flute Festival. His performances were reviewed by the medias as "expressively poetic," "gripping nimble flute work," "amazing ability to speak with two voices, one alto, another soprano on flute," and "each new melodic idea brought murmurs of delight."
Hiroshi Matsushima has a deep interest in contemporary music and performance practice of the music of seventeenth and eighteenth century. He has premiered many works by young composers and also plays a Baroque flute.