Daren Robbins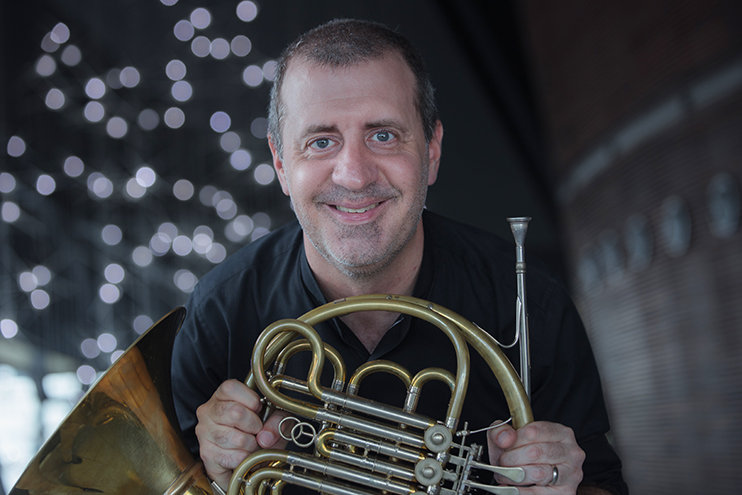 Born in: Waterloo, Iowa, USA
Member Since: 2008
Additional Information
Instructor of Horn and Chair of Brass and Percussion, Mahidol University
Editor of Online Music Sales and Regional Coordinator of Thailand, International Horn Society
Daren Robbins has been on the faculty of the College of Music at Mahidol University (Bangkok, Thailand) since 2008. He is chair of the Brass and Percussion Department, teaches horn, brass literature and pedagogy, coaches chamber music, and performs with BrassArts Bangkok and the Mahidol Faculty Woodwind quintet. He is a member of the Thailand Philharmonic Orchestra which has performed throughout Thailand as well as Japan, Malaysia, and New Zealand. He is also an active member of the International Horn Society where he serves as Regional Coordinator for Thailand and Editor of the Online Music Library.
Daren maintains an active and multi-faceted performance career. In addition to being a member of the Thailand Philharmonic Orchestra he was recently invited to perform in the horn section of the JERIN Festival Orchestra in Jakarta, Indonesia and the ADF Festival Orchestra in Kuala Lumpur, Malaysia. Additional orchestral experience includes performances with the Mobile Symphony, La Crosse Symphony and Wisconsin Chamber Orchestra. He is an avid proponent of chamber music, having twice been a finalist in the Coleman Chamber Music Competition, and having performed internationally with various chamber ensembles. He has conducted solo recitals and masterclasses at universities throughout the U.S. and Asia as well as performed and presented at International Symposiums in Australia, Europe and the U.S.
Daren is the founder and host of the Thailand Brass and Percussion Conference. He is also the coach of Horn Pure, the award-winning horn ensemble comprised of select students from his studio. He holds a D.M.A. from the University of Wisconsin-Madison, an M.M. from University of North Texas, and a B.M. from the University of Iowa. His doctoral dissertation project led to the creation of the website www.hornexcerpts.org which has become the most frequently visited horn-related website on the internet. His principal teaches include Douglas Hill, William Scharnberg and Kristin Thelander.