Daniel Keasler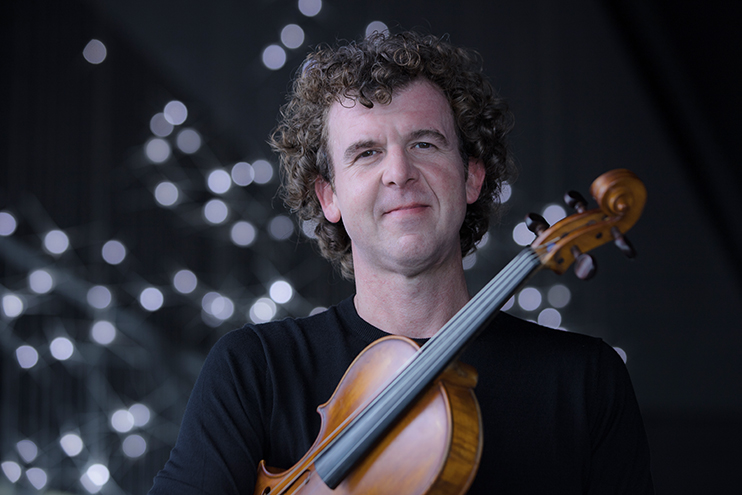 Born in: –
Member Since: –
Dr. Daniel Keasler is the Lecturer in Viola and Artist in Residence at Mahidol University College of Music in Salaya, Thailand; he is the Principal of the violas in the Thailand Philharmonic Orchestra, is the founder of the Thailand Viola Society and Thailand International Viola Conference. He is also the Treasurer of the International Viola Society.
Danny premiered Horizons for viola, bassoon, and percussion by Roger Peterson and Kyrie for viola and piano by Thomas Hyuk Cha. The works were premiered at the Thailand International Composition Festival in 2012. Other premiers include Backward then Forward by James Ogburn, Beam 2 Judy Bozone, and Memories of Maldives by Thomas Hyuk Cha.  Danny has been an active recitalist and performer in the United States and abroad, he has given solo and chamber concerts in Florida, Georgia, Alabama, Thailand, Poland, Portugal, and New Zealand.
Always striving to promote viola and violists worldwide, he founded the Thailand Viola Society that has been recognized by the International Viola Society since 2012. In 2014, he founded the first ever Thailand International Viola Conference which hosted 13 events including a concerto performance by Dr. Pamela Ryan with the Thailand Philharmonic Orchestras. Masterclasses and recitals were given by Thai and International performers from Australia, America, and Germany. The conference was written about in the November 2014 Australian and New Zealand Viola Society Journal.
Dr. Keasler has written an article in the November 2014 Journal for the American Viola Society called "Alfred Uhl's Viola Etudes: Studies with a Heart". He has interviewed and wrote articles in the Mahidol College of Music Journal about Dr. Juliet White-Smith, Dr. Jeffery Meyer, and Jennifer Stumm.
His orchestral experience includes Thailand Philharmonic Orchestra, Tallahassee Symphony Orchestra, Augusta Symphony Orchestra, Columbus Symphony Orchestra, Mobile Symphony Orchestra, Pensacola Symphony Orchestra, Sinfonia Gulf Coast, Northwest Florida Symphony Orchestra, Albany Symphony Orchestra, Orlando Philharmonic, Ocala Symphony Orchestra, Space Coast Pops Orchestra, and Brevard Symphony Orchestra.
Danny Keasler received his Doctorate in Viola Performance from Florida State University where he was a graduate assistant.  While at FSU, he performed in over forty chamber concerts in addition to numerous solo and orchestral performances.  While at FSU, he was Chairman of the Florida State College of Music Allocation Committee which was responsible for funding the colleges' many student organization.  Also an avid singer, he was selected for FSU's top graduate Chamber Choir under the direction of Dr. Andre Thomas.
During his academic pursuits, Danny studied viola with Dr. Pamela Ryan, Dr. Alvaro Gomez, and Dr. Routa Kromouvitch-Gomez.  He has performed in master classes for Patricia MaCarthy, Jeffrey Irvine, Kenneth Martinson, Daphne Gerling, William Goodwyn, and Robert Burns.