Christopher Schaub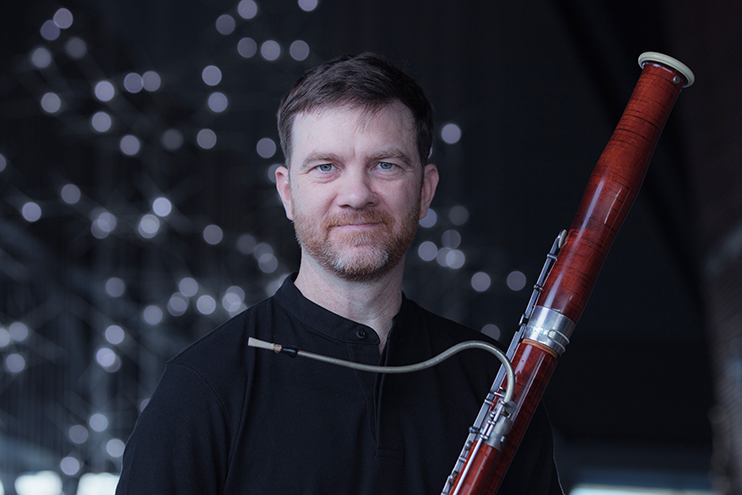 Born in: United States of America
Member Since: –
Christopher Schaub was born in 1977 in the city of Baltimore, in the United States of America. At the age of 10 he began playing saxophone and a few years later switched to bassoon. As a young bassoonist he won several competitions and first performed a concerto with orchestra at the age of 18. His did his university studies at Towson University (B.S. in Music Education) and later at Florida State University (M.M. and D.M. in Bassoon Performance). He has had the honor of studying bassoon with Dr. Gene Griswold and Jeff Keesecker.
Dr. Schaub is an experienced performer of orchestral, chamber, and solo music. He has played in numerous American orchestras, attended several chamber music festivals, and has given numerous solo recitals. In 2010, he performed Weber's Concerto for Bassoon and Orchestra with the Thailand Philharmonic Orchestra. Along with his interests as a performer, Dr. Schaub is also interested in improving the pedagogical publications for bassoon and increasing the knowledge of the bassoon in Southeast Asia. He is currently creating a website devoted to the study of the famous bassoon orchestral excerpts.
Dr. Schaub is proud to a member of the Thailand Philharmonic Orchestra and has been a member since 2007. He is also an instructor at Mahidol University, College of Music, where he instructs the bassoon studio, teaches graduate classes, and serves actively as a researcher in several areas of music study. He is also a board member of the Asian Double Reed Association and had the honor of hosting the first Asian Double Reed Association conference, which was held at Mahidol University in 2011.