Chinnabut Kaewkomin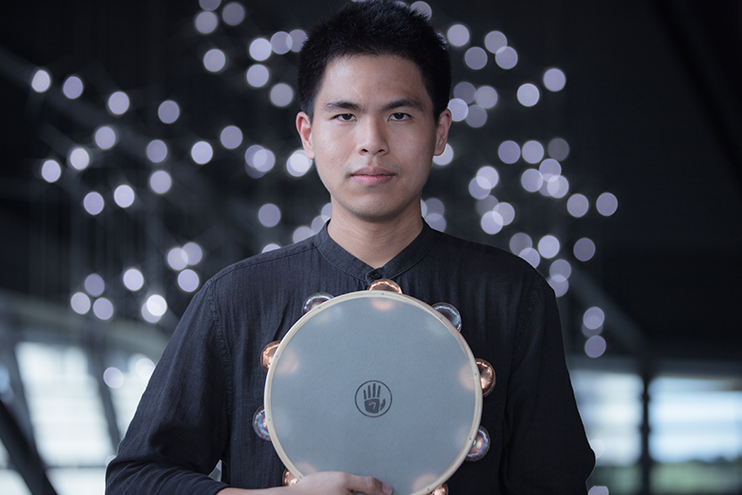 Born in: –
Member Since: 2019
Bangkok-based percussionist Chinnabut Kaewkomin joined the Thailand Philharmonic Orchestra in 2019. Prior to this, Chinnabut has enjoyed success in various fields, namely as a soloist, chamber musician and as an orchestral musician. As a soloist, Chinnabut has shown great versatility and command over percussion. His most recent achievements include having won first place at the Yamaha Thailand Marimba Solo Competition in 2015, as well as appearing as a multi-percussion soloist in Singapore with the Young Musicians' Foundation Orchestra (TYMFO) where he was noted to possess an "exuberant display" and his ability to "blend seamlessly with the general ensemble" by Singaporean music critic Dr Chang Tou Liang. In addition to that, he also won the special prize from the first ever Thailand International Percussion Competition.
As an orchestral player, Chinnabut has been in demand all over Asia, having performed with many notable orchestras such as the Singapore Symphony Orchestra, the Sun Symphony Orchestra(Vietnam), the Metropolitan Festival Orchestra (Singapore), Penang Philharmonic Orchestra (Malaysia), Thailand Philharmonic Orchestra (Thailand) and many more. Chinnabut has also appeared on video recordings with the Yong Siew Toh Conservatory of Music Percussion Ensemble, many of which are available on YouTube.
Chinnabut received his Bachelor of Music degree from the Yong Siew Toh Conservatory of Music, Singapore, where he studied under the tutelage of the Singapore Symphony Orchestra Principal Percussionist, Jonathan Fox. Prior to that, he was a graduate of the Mahidol College of Music precollege program, where he studied with Ms Thayarat Sopolpong, Ms Wannapha Yannavut and Mr Kyle Acuncius.