Side By Side with the Thailand Phil Application Deadline Suspended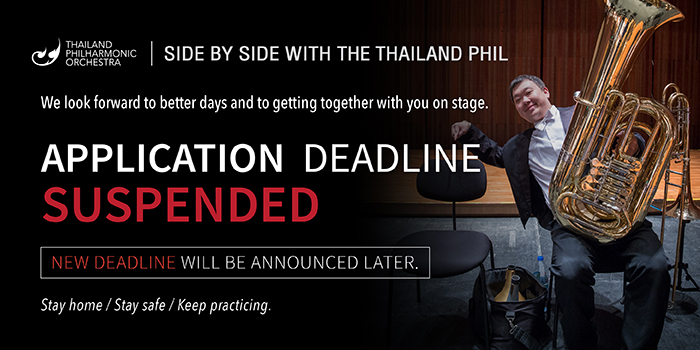 We have heard from many of you that have not been able to complete the audition videos for our Side by Side with the Thailand Phil concerts due to restrictions caused by COVID-19. We have decided to suspend the application deadline. We will announce a new deadline after this difficult situation has passed.
Many thanks to all of you who have already submitted applications. We are eager to receive even more applications when our lives have returned to normal. We look forward to better days and to getting together with you on stage at Prince Mahidol Hall for Side by Side with the Thailand Phil.