Tassanai Punprasert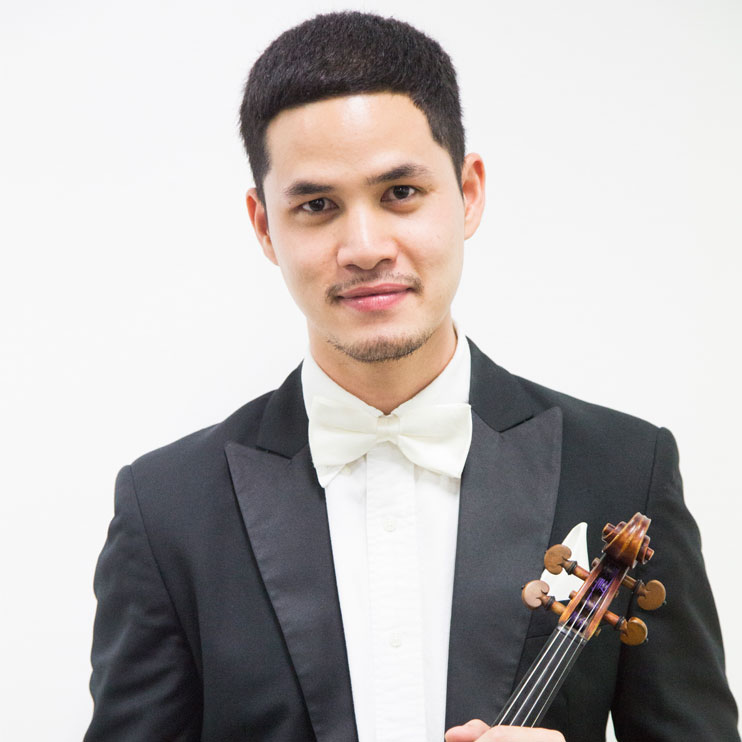 Born in: Bangkok
Member Since: –
Tassanai Punprasert was born in 1996 in Bangkok,He started learning violin when he was 11 years old with Manuchai Preechakul.Now he is currently a student of Inga Causa at College of Music Mahidol University and studied small ensemble with Stefanie Waegner. Now he is a member of Thailand Philharmonic Orchestra.
He participated in final round of Anzca Piano and Violin competition 2009. Later he got Third Prize in 2011 of Anzca Piano and Violin competition, in 2012 and 2014 he also participated in final round of Beethoven String International Thailand Competition. Later, he won First Prize at Princess Galyani Vadhana String Ensemble Competition 2014 with Alisore Chamber Orchestra and in 2015 with Salaya Chamber Orchestra. He participated in the Last Beethoven Thailand Competition 2016. He won the first prize in Vienna All Stars competition with Horizon Ensemble in 2017. He participate the final round in the 19th Osaka Music Competition with Horizon Ensemble. He is a concertmaster of Mahidol Symphony Orchestra in 2018 and concertmaster of Musicar Per Tutti Symphony Orchestra in 2018. Now he is currently member of Thailand Philharmonic Orchestra and member of Horizon Ensemble.
Tassanai studied in the Pre-College program at Mahidol University from 2012-2014 and he is currently a Violin Performance major with Inga Causa in the Undergraduate Program and he studies Chamber Music (Horizon Ensemble) with Stefanie Waegner and also had a Masterclass with Prof. Christop Poppen, Francesca Dego, Boris Brovtsyn, Ursula Dehler, Prof. Eszter Haffner, Ivan Zenaty, Prof. Mathias Enderle, Prof. Michael Bochmann, Prof. Andreas Hartmann, Dr. Jubal Fulks.
He also passed the Suzuki violin training book 1 and S.A.V.E. part 1.1 with Prof. Lan Ku Chen and Prof. Hoei Tsu Chen in 2016.