Rapeepatana Phongsub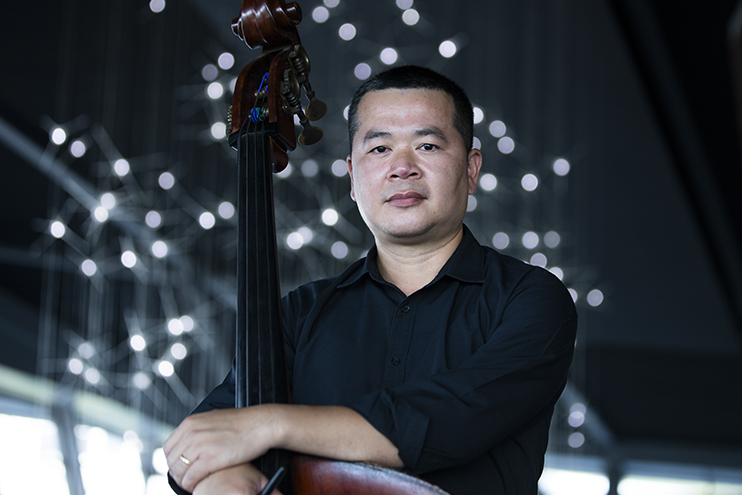 Rapeepatana Phongsub was born and raised in Bangkok,​ Rapeepatana Phongsub originally received his double bass education from the Royal Thai Navy School of Music in 1996. His first two mentors were Sub Lt. Chaloem Mongkool and Commander Prajin Pensawang.
During his school years from 1999 to 2001, he was also a member of the Thai Youth Orchestra with Samatcha Sriwaranont as his tutor.
After his graduation from the Royal Thai Navy School of Music, he was recruited to serve as a double bassist in the Royal Thai Navy Orchestra in 2001.
In 2005, he continued his education with the Department of Western Music in the Faculty of Humanities, Kasetsart University. Under the care and mentorship of Nakorn Kittiudom, the former principle double bassist of the Bangkok Symphony Orchrestra, he honed and deepen his skill with the double bass until he graduated in 2008.
His service and loyalty as the double bassist of the Royal Thai Navy Orchestra is still well preserved up until the present day.
Experience with the orchestra​
Thai Youth Orchestra ( 1999 – 2001 )
Royal Thai Navy Orchestra ( Navy Officer) ( 2002 – Present )
Bangkok Symphony Orchestra ( Extra )
Kasetsart Symphony Orchestra ( 2004 – 2007 )