Pranchanok Tangtaweewipat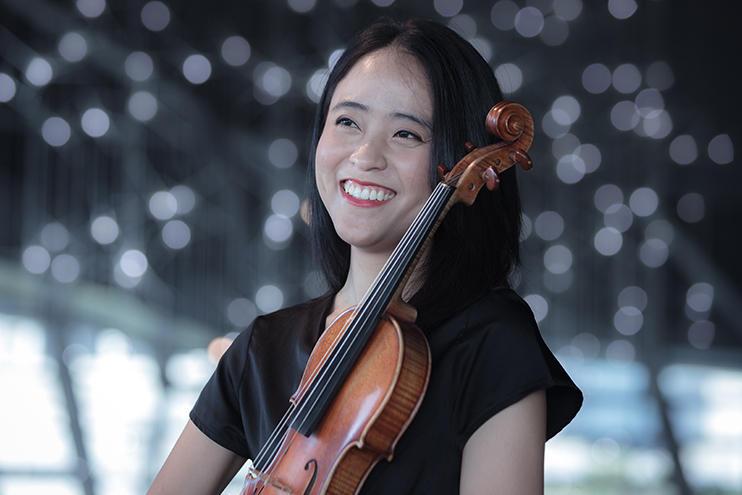 Born in: – Chiang mai, Thailand
Member Since: – 2014
Additional Information
the Honorary Awards in category B (Piano Quartet/Quintet) at Princess Galyani Vadhana International String Ensemble Competition 2015
She began studying the violin at the age of 8 with Mr.Annop Reungmanee. Later she studied with Mr. Jorn Charoengpun and took the Associated Board of the Royal School of Music violin exam, and passed Grade 2 and 3 with distinction, and Grade 4 with merit. After that she passed Grade 5 and 7 while she studied with Mr.Prawate Subongkot. During this time she prepared and improves the violin lesson by joining Chaing Mai Philhamonic Orchestra, Sound Post chamber orchestra and studied with Mr. Apirat Prapanwong for the College of Music Mahidol University's audition.
In Pre-college, she began studying with Ms. Alise Arizona, after that she studied with Ms. Yavet Boyadjiev and suggested her to join the Beijing International Music Festivals and Academy. She also played in the master class with Mr. Danial Gades, Ms Laura Kobayashi, Peter Schumayer, Zhang Zhang and etc. In February 2012 she took Grade 8 violin exam and passed with merit. While she was studying she joined Mahidol Pre-College Symphonic Orchestra and Salaya Chamber Orchestra. She also got the merit scholarship in 2012 and 2013.
After she graduated at Pre-college she continues studying undergraduate at the Mahidol University, Major Performance with Ms. Inga Causa. While she studying she join Princess Galyani Vadhana Youth Orchestra, Mahidol Symphony Orchestra (2nd violin Principal), Salaya Chamber Orchestra and got an ensemble scholarship in 2014. As a soloist she had performed with Sound Post Chamber Orchestra. Now she is the member of Thailand Philharmonic Orchestra (TPO).