Marcin Szawelski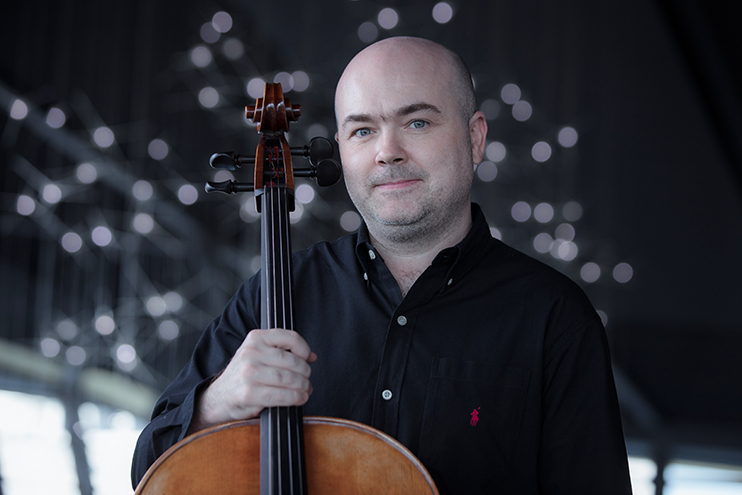 Born in: –
Member Since: –
Cellist Marcin Szawelski, a native of Gdansk, Poland, started his musical education at the age of 7 with Andrzej Filar. He continued in Liceum Muzyczne im. F. Nowowiejskiego in Gdansk where in 1999 he earned Diploma in Cello performance. Then he graduated with Master of Arts diploma (2005) from Stanislaw Moniuszko Academy of Music in Gdansk where he studied cello performance, chamber music and music pedagogy under professors: Krzysztof Sperski, Anna Prabucka-Firlej and Tadeusz Samerek.
During his musical studies (1988-2005) Marcin participated in several masterclasses with renowned cellists like Stefan Popov, Maria Tchaikovska, Peter Leisegang, Roman Jablonski and earned numerous awards at cello and chamber music competitions. Among others:
1992 1st prize in Northern Poland Competition for Cellists in Malbork
1995 2nd prize in Competition for Young Musicians in Wloszakowice
1997 3rd prize in Chamber Music Competition in Gdansk
1999 1st prize in Chamber Music Competition in Gdansk
1999 4th prize in National Competition for Chamber Ensembles in Wroclaw, Poland
Since 2006 Marcin enjoys his career as a cellist in Thailand Philharmonic Orchestra, currently as a cello group co-principal and as a cello and chamber music instructor at the College of Music, Mahidol University in Thailand.
Marcin Szawelski performs extensively as orchestra, chamber and solo musician. With Thailand Philharmonic Orchestra he gave over 450 concerts up to date. Since 2007 he has been a cello instructor for SAYOWE (Southeast Asian Youth Orchestra and Wind Ensemble) and SEAYCO (Southeast Asian Youth Chamber Orchestra). He collaborates in various chamber ensembles like The Lermontov string Quartet and Contemporary Enclave.