Juris Lakutis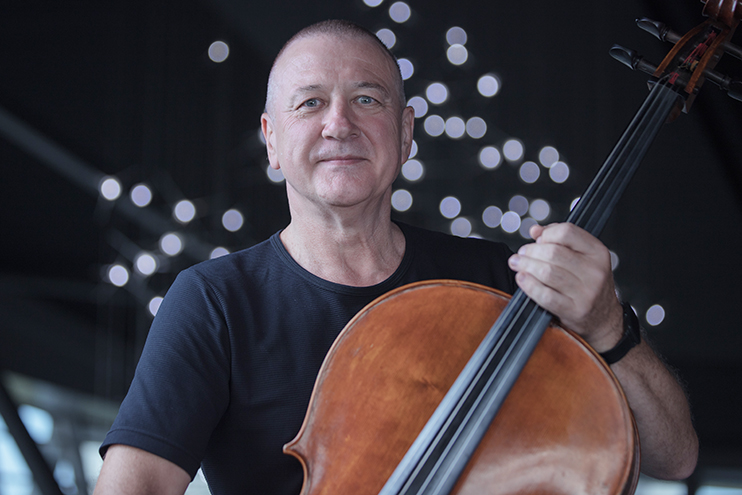 Born in: –
Member Since: –
Mr. Juris Lakutis, a winner of the Latvian National Competition, earned a Soloist, Orchestra Soloist and Pedagogue Diplome at Lavia's Riga Conservatory. He studied cello performance under the Latvian professor Eleonora Testeleca, a winner of the Tchaikovsky International Competition in Moscow. Mr. Lakutis has performed as a soloist with the Via Tercia Ensemble and with the Latvian Philharmonic.
Mr. Lakutis has extensive experience as an orchestral player having been the principal cellist of the Latvian Philharmonic's Chamber Orchestra and the Liepaja Symphony Orchestra, as well as a long time member of the Latvian National Symphony. Orchestral tours have taken him to perform around the world in countries such as Russia, USA, Italy, Spain, Portugal, Bulgaria, Hungary, France, England, Germany, Holland, Norway, Sweden, Finland, Corsica, Japan, Thailand, and Malaysia. Mr. Lakutis's vaste international performing experience has led him to collaborate with many remarkable conductors and soloists such as Pavel Kogan, Mischa Maisky, Igor Zhukov, Gidon Kremer, Sviatoslav Richter, Terje Mikkelsen, and Gennady Rosdesvensky, among others.
An active chamber music player Ms. Lakutis has been a member of the Difference String Quartet and pursued chamber music studies in France with members of the Ysaÿe String Quartet. Currently he is a member of String Faculty in the College of Music at Mahidol University, and principal cellist in the Thailand Philharmonic Orchestra. His students have won international competitions in Latvia and national competitions in Thailand.