Chinnaworn Siriwat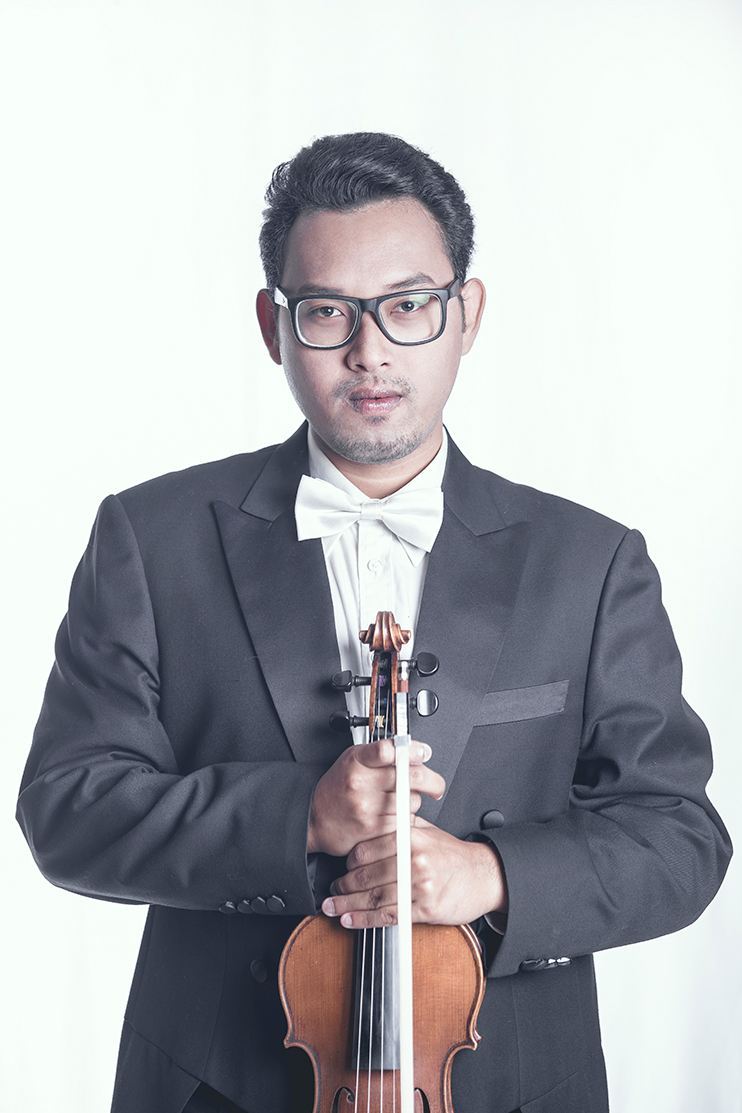 Born in: Bangkok, Thailand
Member Since: 2011
At the age of six, Chinnaworn Siriwat began his violin study at Aum­Aree Music School with Mr. Poonchok Kularbwong, Miss Sarawadi Muansod and Mr.Poonsuk Kularbwong. He had received the scholarships from the school. In 2006, he passed the audition to be the concertmaster of Dr.Sax Chamber Orchestra No.2 and also performed as violin soloist in Dr.Sax Concert 2006. He also performed with Dr. Sax Chamber Orchestra in several occasions for the charity and the public activities. He took an extra study on violin with Mr. Suwan Wichirat and with the violinist, Mr. Sittichai Phengcharoen.
Mr.Siriwat won the silver medal of Settrade Thai Youth Musician Competition two times in 2005 and 2006 and a gold medal in the violin skillful professional performance contest among the contestants up to fifteen years old, which is organized by the office of Private Education Commission.
In 2007, he passed the audition to be the member of Thai Youth Orchestra of Thailand Cultural Center where he joined the performance in many important events such as Princess Galayani Wadhana's 84​birthday anniversary and the annual concert at Thailand Cultural Center and Lumphini Park. He also participated in music camp and many concerts in Thailand. In 2008, he joined the project "Unity 2008 Music Camp" (United University Orchestra of Thailand). In addition, he joined the performance in Stevoy Symfonicky Studentsky Orchestr at Smetana Hall, Prague, Czech Republic and the Grand Concert International: Gunma Junior Orchestra­Flint Youth Orchestra at Théâtre Amande BEJART, Asnières in Paris, France. In 2009, he first studied at the pre­college and later he has studied at the undergraduate program at the College of Music, Mahidol University. He also took the violin lessons with Mr. Sittichai Phengcharoen. In 2010, he joined the performing group "The 29​World Conference of the International Society for Music Education (ISME) 2010" in Beijing, China.
From 2011 to the present, he is the member of Thailand Philharmonic Orchestra.