Akarapol Pongsarsauwaphak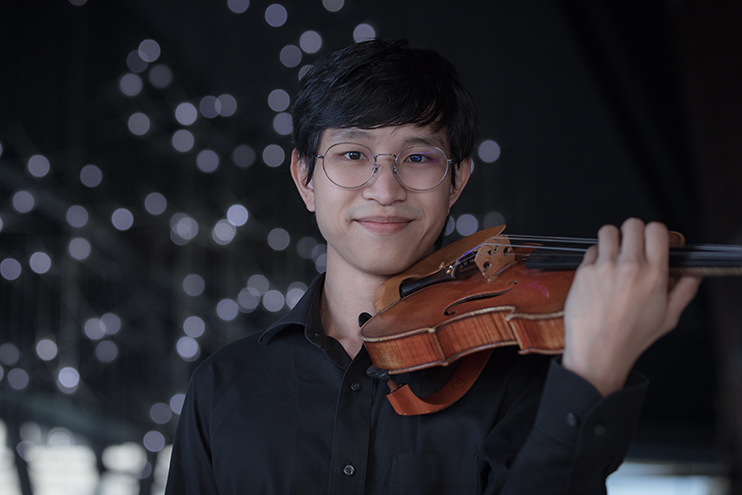 Born in: –
Member Since: 2013
Akarapol Phongsahsaowaphak studied in music and achieved  An Undergraduate student at College of Music, Mahidol University.
At age 13, was learning Thai Traditional Music with  Mr.Tann Waidee. and  continued to study Flute and Saxophone with Mrs.Kwanruthai Meungmutcha. In the mean time was taking part of Concert Band Of Measuring Boripat Suksa School.
And continuly after finished secondary school at year 2010 , studied Violin with Mr. Jeris  Madrevish and Mr. Sittichai Pengcharoen. Studied Conducting with Mrs. Pramornphan Komolpramorn.
Has been playing 7th Greats Violin Concert. In 2010 has been taking part of playing  the 1st Violin in Northern Symphony Orchestra, and had extra concert with National Symphony Orchestra.
In 2013 has been taking position in 2nd Vilolin with Thailand philharmonic Orchestra. At the present taking position 1st Violin with Thailand Philharmonic Orchestra.