Alisher Ashirmatov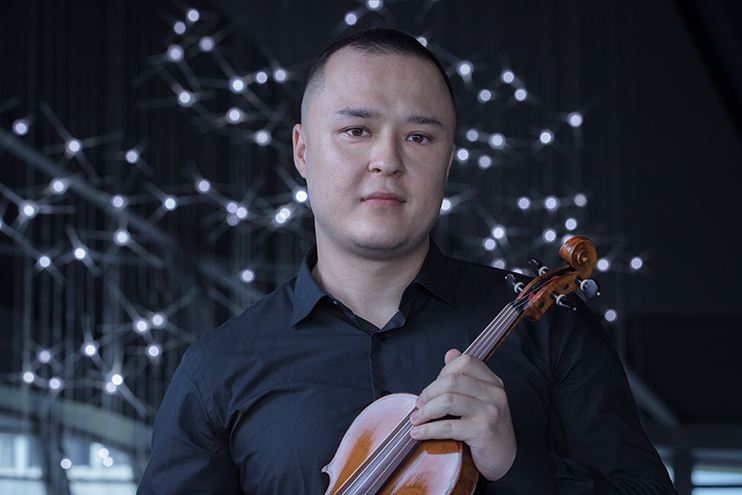 Born in: –
Member Since: –
Alisher Ashirmatov graduated from 1998 in Republican Special Music Academy Liceum by named V. Uspensky and State Conservatory of Uzbekistan. He has taken violin lessons class professors V. Magay, G. Suleymanova, V. Yudenich and V. Neimer.
He has won festivals and competitions in Italy, Kazakhstan and Uzbekistan.
He has solo concerts with orchestras Chamber orchestra "Turkistan", Chamber orchestra "Soloists of Uzbekistan", Chamber orchestra V. Medulyanov and Philarmonic orchetra of Astana.
He has work solo concerts with conductors V. Neimer, Z. Hakhnazarov, E. Nurtazin, V. Medulyanov, S. Simbatyan. He was concertmaster  and soloist in orchestras Chamber orchestra by V. Medulyanov, State philarmonic orchestra of Astana and President orchestra of Astana.