History
The Thailand Philharmonic Orchestra (TPO) gave its inaugural performance at the Royal Thailand Navy Auditorium on 23 June 2005, in a gala concert for the International Trumpet Guild Conference. Over its first 12 seasons the TPO has consistently impressed and inspired audiences with its excellent performances. Many highly regarded conductors have led the TPO including Gudni Emilsson, Claude Villaret, Alfonso Scarano, Jamie Phillips, Dariusz Mikulski, Delta David Gier, Stefan Willich, Jose Luis-Novo, Ligia Amadio, Zhang Guoyong, Johannes Klumpp, Prateep Suphanrojn, Jeffery Meyer and many more.
Soloists from around the world regularly join the TPO for performances and have praised the orchestra for its growth and development in such a short period of time. Those guests have included Jens Lindemann, Eri Nakagawa, Lambis Vassiliadis, Boris Brovtsyn, Martin Kasik, Tomas Strasil, Reinhold Friedrich, Cristina Bojin, Karina Di Virgilio, Mischa Maisky, Yoon Jin Kim, Kwanchanok Pongpairoj, Christopher Espenschied,Dimitri Ashkenazy, Paul Cesarczyk, Serouj Kradjian, Robyn Schulkowsky, Lucia Aliberti, Wolfram Schmitt-Leonardy, Peter Bruns, Tapalin Charoensook, Ekachai Jearakul, Shyen Lee, Aiman Musakhodzhaeva, Henri Bok, and Christoph Hartmann among others.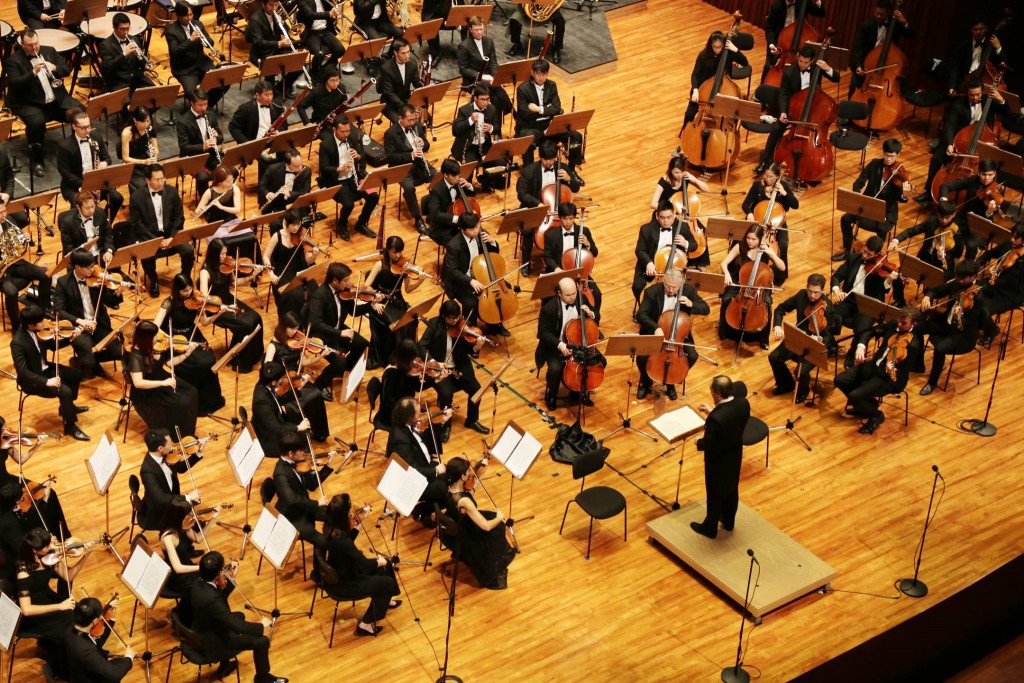 The first International appearance by TPO occurred in October 2009 when the Japanese Association of Orchestras extended the invitation to perform at the Asian Orchestras Festival in the Tokyo Opera City Concert Hall. In the same year the Royal Thai Government invited TPO to play at the gala concert for the 15th ASEAN Summit held in Cha-Am in front of 16 Prime Ministers. TPO has continued its international touring with concerts in Japan, New Zealand, Laos, Myanmar and most recently Malaysia.
On 29 September 2010, TPO had the distinct honor to give a command performance for HM King Bhumibol Adulyadej and HRH Princess Maha Chakri Sirindhorn at the Royal Medical College Auditorium, Siriraj Hospital. In the concert the TPO paid tribute to His Majesty's considerable musical talent.The concert served to honor the occasion of the 37th Anniversary of a special concert that His Majesty played for students at the Royal Medical College's auditorium on 29 September 1973.
The current 2017-2018 season is Alfonso Scarano's first season as Chief Conductor of the TPO. He continues the work of attracting a loyal and appreciative following in Thailand, while helping the TPO to build a reputation for performing excellence. Its annual season schedule of more than 70 performances draws from over three centuries of orchestral repertoire as well as chamber, contemporary and specially commissioned new music.
The TPO is proud to have the patronage of the Royal Thai Government and Mahidol University and enjoys a burgeoning multicultural tradition. The
95-member symphony orchestra is made up of musicians from more than 15 nations. The TPO has been active in recording both traditional Thai songs and new works from internationally recognized composers, and has produced 15 CDs of those works.
Last but not the least, TPO would like to express our most sincere gratitude for the support of all our generous patrons and loyal fans.