HARRY POTTER AND THE PHILOSOPHER'S STONE™ IN CONCERT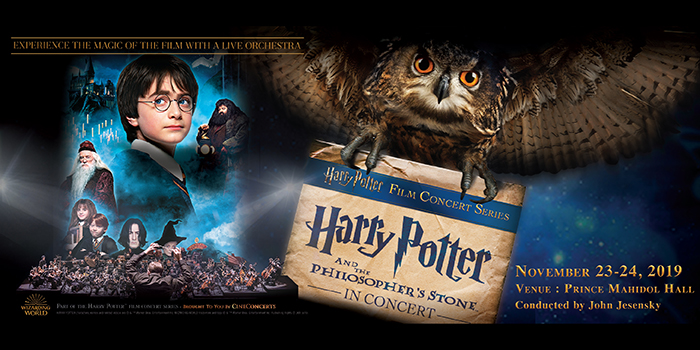 Relive the film that started it all. Watch the wand choose the wizard, a troll run amok, and magic mirrors in high-definition while the Thailand Philharmonic Orchestra performs John Williams' iconic score. Don't miss this once-in-a-lifetime event as Harry, Ron, Hermione and all your favorite characters return to the screen and enchant the world all over again.
Get your robes and wands ready as we're bringing Harry Potter™ in Concert for its first run in Bangkok on November 23-24 at Prince Mahidol Hall.
Family-friendly. Open to everyone ages 4 and up.
Concerts:
23 November 2019 / 5.00 p.m. / PMH
24 November 2019 / 5.00 p.m. / PMH
Conductor: John Jesensky
Tickets Price: 4000 / 3000 / 2500 / 2000 / 1500 / 900 Baht
Salaya Link shuttle bus available at BTS Bang Wa Station: www.music.mahidol.ac.th/salayalink